Welcome to Kathryn Leitner Western Art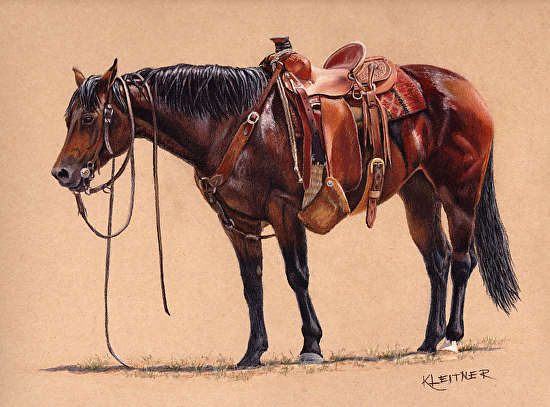 Limited Edition Prints are now available of "I'll Be Right Here".
The original is a 9" x 12" colored pencil on sanded paper.
It was chosen to be the feature piece for the 2013 Rusty Gables "Spring Stampede" and
placed first in the drawing category at the "Cowboy True" exhibit.